Radar Engineering at CReSIS
---
Not Just Ice
Our systems are primarily for the systematic monitoring of the Earth's cryosphere, but we are exploring applications like crop and soil moisture monitoring. Because of the unique applications of our systems, we often develop custom subsystems and components to meet tight performance requirements. We package the radars under different form factors to meet particular platform-driven integration restrictions. Our assets are equipped with large phased arrays, hardened for operation on surface and airborne platforms, and capable of ultra-wideband (UWB) operation. We work closely with aerospace engineers, digital signal processing experts, and natural scientists to provide integrated solutions that enable scientific exploration in the Polar Regions and beyond.
Our Radar Team
CReSIS's Radar Engineering team designs, manufactures and deploys our radar systems. The team is lead by Fernando Rodriguez-Morales, Senior Scientist and comprises Undergraduate and Graduate students and staff.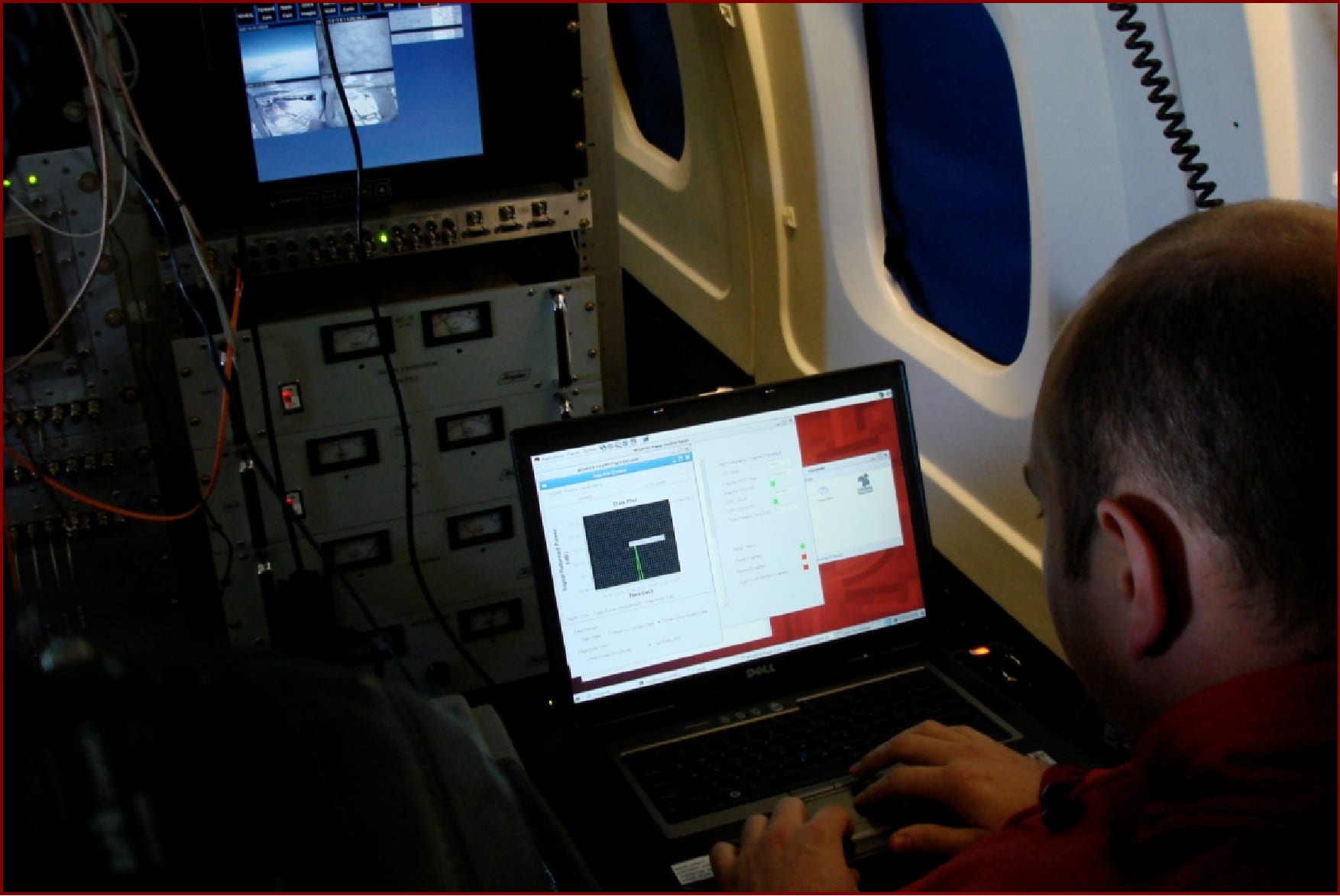 Ku-band

Collects high-precision surface elevation measurements over polar ice sheets.

Snow

The KU CReSIS UWB Snow Radar is a frequency-modulated, continuous-wave system that operates between 2–18 GHz. It is designed for centimeter-scale sounding of snow layering to depths up to ~100 m in the dry snow zone.

MCoRDS

The University of Kansas (KU) CReSIS UWB MCoRDS instrument is a high-power, pulsed radar system optimized for measuring ice thickness and mapping subsurface layers to depths exceeding 4 km

UWB-Ice

A 150-600 MHz VHF radar that offer the highest power, finest range resolution, and best cross-track resolution of any of the CReSIS RDSs
Accumulation

An ultra-wideband radar that maps internal layers in the upper few hundred meters of the ice sheet and sounds shallow ice caps and ice shelves. It has also been shown to measure the bottom melt rate of ice shelves.

Wheat

2-18 GHz (FMCW) radar designed to efficiently and non-destructively measure architecture parameters of wheat canopies for breeding applications.

HF

The HF radar sounder is a compact ~2.5 kg system that operates at two frequency bands, 14 & 35 MHz.

Soil/Snow

This radar system is capable of measuring water content in the topsoil. The radar radiates microwaves over a 2 to 18 GHz (Gigahertz) ultra-wideband frequency range, with a power of 1mW.